By: Berlin Packaging Specialist
Date: August 8, 2022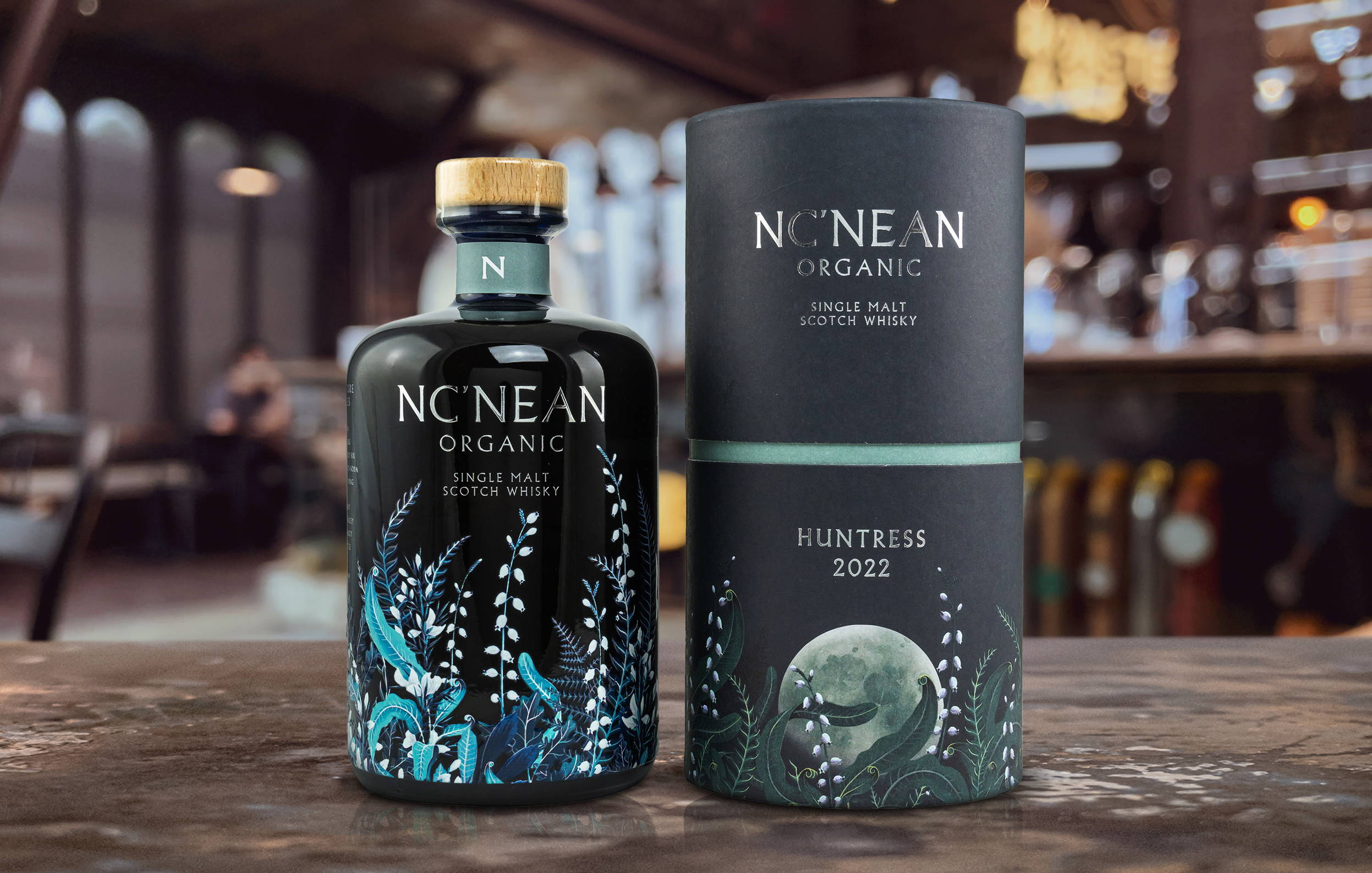 A certified B corporation with verified net zero carbon emissions, Scottish organic distiller Nc'nean recently launched its new Huntress whisky brand in a 100% post-consumer recycled blue glass bottle, reports an article in the Luxe Packaging Insight newsletter.
Instead of using a traditional label, the brand owner opted to digitally print a hand-painted botanical illustration directly onto the glass. The bottle is topped with a Portuguese cork and wooden head stopper bearing the brand logo. Berlin Packaging supplied the closure.
Secondary packaging for the whisky bottle includes a cylindrical container constructed of an inner paperboard tube (90% recycled fiber content) and a wraparound printed paper label.
If you're looking to upgrade your spirits packaging, Berlin Packaging and our in-house innovative design consultancy Studio One Eleven can help grow your bottom line. Here are some examples of our work in the Spirits, Wine and Beer category.